About Us
Syndrome Search is a website, which offers a search engine for the syndrome & disease community. It would be a very helpful tool for medical professionals, doctors & interns, interested in rare diseases and syndromes.
Our Advisory Board includes: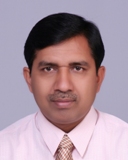 Dr. Rajendra Adhikari
Consultant Pediatrician
Mobile no. – 7568395006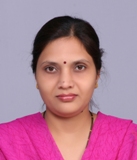 Mrs. Archana Adhikari
Chairman & founder Adhikari Consultants
Mobile no. - 9414567196
Contact :
ADHIKARI CONSULTANTS
Opp. Petrol Pump, Near Bus Stand, Sagwara [Raj.]- 314025
Mobile no. - 91-7568395006  ,   www.syndromesearch.com
Astroguru-NXG
[A unit of Adhikari consultants].
 534 /3, RHB. Colony, Govardhan Vilas, Udaipur [Raj.]
Mobile no. - 91- 9414567196  ,  www.myqueries.in 
                     Over the years we are providing Astrology based consultancy services for various life time activities. We are specialized in dealing problems related to studies, career, profession & service.  We have extended these services through our website – www.myqueries.in , where the queries can be submitted online with suitable payment options.  After Astrological analysis of problem, we provide solution in the form of predictions & conclusion, sent via E-mail. Our aim is 'We care, your future'.